Címlap
Szabó, Zoltán András
assistant professor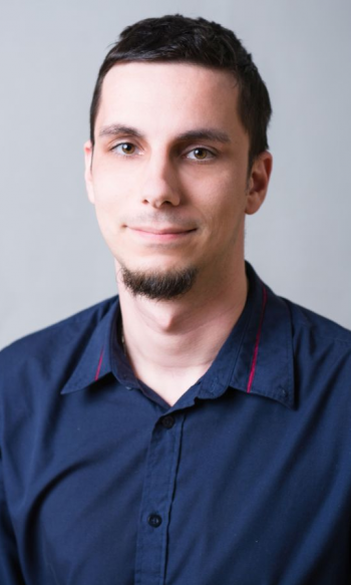 assistant professor at Eötvös Loránd University Faculty of Education and Psychology Institute of Education
Educational and research interests
Educational discourses in Central Europe (19th–21th century)
The application of interdisciplinary research methodology in the field of educational science (with special attention to content analysis)
Contact

szabo.zoltan.andras@ppk.elte.hu

1075 Budapest, Kazinczy utca 23-27., Room. No. 420.
Teaching activities
Bachelor studies
Pedagogy BA (Hungarian)
Master studies
Educational Science MA (Hungarian and English), Human Resource Counselling MA (Hungarian)
Doctoral studies
Doctoral School of Education (Announcer of research topic, Hungarian and English)
Postgraduate programme
Museum Education Counselling (Hungarian)
Teacher training
Undivided teacher training (Hungarian)
College for Advanced Studies
Illyés Sándor College for Advanced Studies (Hungarian)
---
Research fields
The development of educational science (19th–21th century)
Talent development in higher education
The application of network theory in educational science
Content and discourse analysis in education
---
Projects
Co-leader of the Centre and periphery in cosmopolitan Central European urban education: a comparative analysis of four capital cities in the late 19th and early 20th century CENTRAL Workshop 2020 (postponed to 2021 due to COVID-19)
Vice-leader of The past and present of the Hungarian educational science – development of a discipline, scientific communication (1970–2017) NRDIO (OTKA) project (2018–2022)
---
Publication
Recent publications
Garai, I., Szabó, Z. A., & Németh, A. (2020). Movement of Special Colleges for Advanced Studies and its Current Challenges in Hungary. Historia Scholastica, 6(1) 124–145.
Ruzsa, B., Szabó, Z. A. & Szalkay, Cs. (2020). A budapesti Állami Felső Ipariskola megszervezése a 19. század második felében. Ars Hungarica, 46(1), 89–98.
Schiller, E., Dorner, H. & Szabó, Z. A. (2020). Developing senior learners' autonomy in language learning. An exploratory study of Hungarian adult educators' support strategies. Educational Gerontology, 46(12), 746–756.
All publications
---
Membership in professional and scientific bodies
Scientific bodies
Member of public body of Hungarian Academy of Sciences (2021-)
Editorial board memberships and contributions
Member of the Editorial Advisory Board of Pedagogical Quarterly ("Kwartalnik Pedagogiczny")
Copy editor of Pedagógiatörténeti Szemle (Journal of the History of Pedagogy)
Peer-review for international and domestic educational journals
Other memberships and activities
Member of the Hungarian Reform Pedagogy Association (Magyarországi Reformpedagógiai Egyesület)
Alumni member, supervisor and reviewer in Illyés Sándor Illyés Sándor College for Advanced Studies
---